AutoX Launches Asia's Largest RoboTaxi Operations Center in Shanghai
The AutoX Team @ Apr 10, 2020
AutoX announced the opening of its Shanghai RoboTaxi Operations Center, which will serve as the largest data hub for self-driving car data in China. The launch follows a 2019 agreement with Shanghai municipal authorities to deploy 100 autonomous vehicles in Jiading District.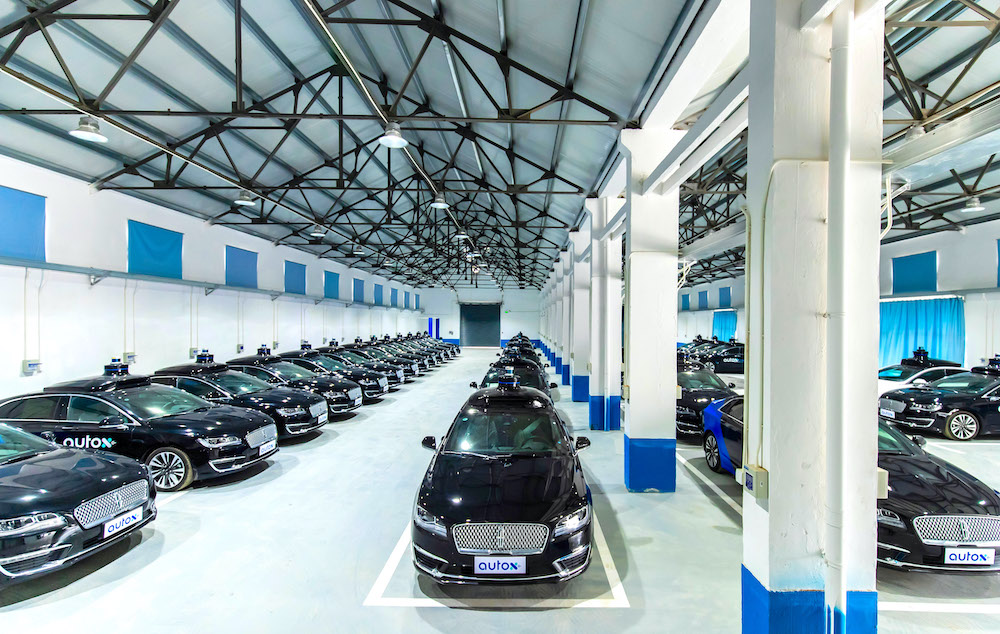 The operations center has been dubbed a "Gigafactory" by AutoX to store their self-driving car data. The facility houses tools for operating a large fleet of self-driving cars, which collect petabytes of real-world data in Shanghai each week. The building also serves as a big data center with simulation cloud computers running 24/7, creating even more varied and complex scenarios to test the vehicles.
The facility is around 80,000 square feet, making it the largest RoboTaxi operations center in Asia. The project builds on AutoX's previous experience operating a fleet of RoboTaxis in Shenzhen's vibrant tech district. The pilot program was launched in 2019 in partnership with BYD, one of the largest electrical vehicle manufacturers in the world and continues to expand its fleet size.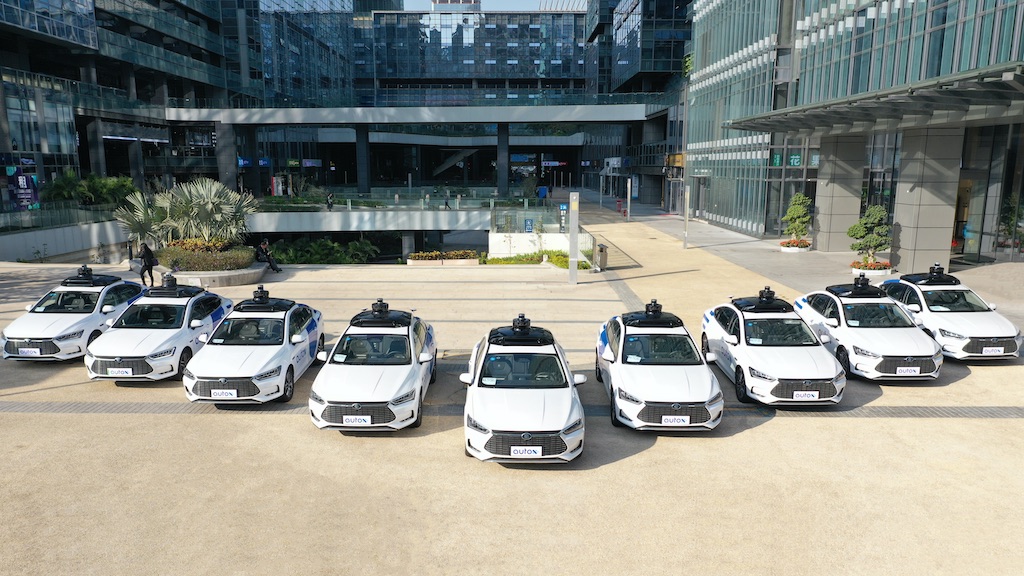 As part of the new Shanghai program, users will soon be able to hail a ride from one of AutoX's RoboTaxis with a popular app that is yet to be revealed. Every vehicle on the road will undergo a vigorous safety checklist each morning to ensure that their software and hardware modules are working correctly.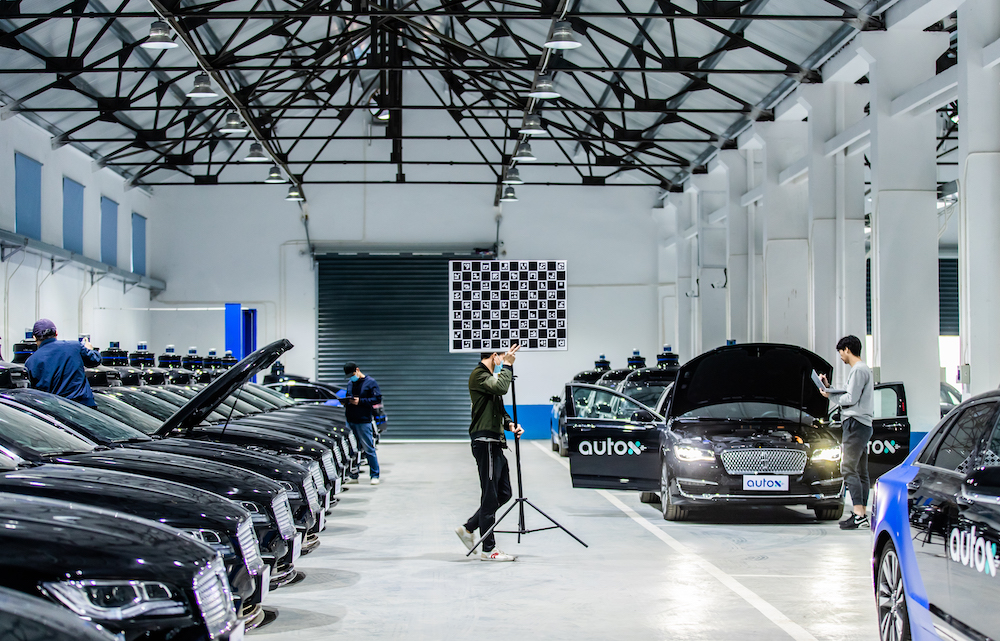 If calibration is needed, the vehicle will be placed on a car turntable, surrounded by 360 degrees of calibration panels. As it rotates, the vehicle's internal software system will automatically calibrate its sensors, ensuring that all data collected on the road is accurate.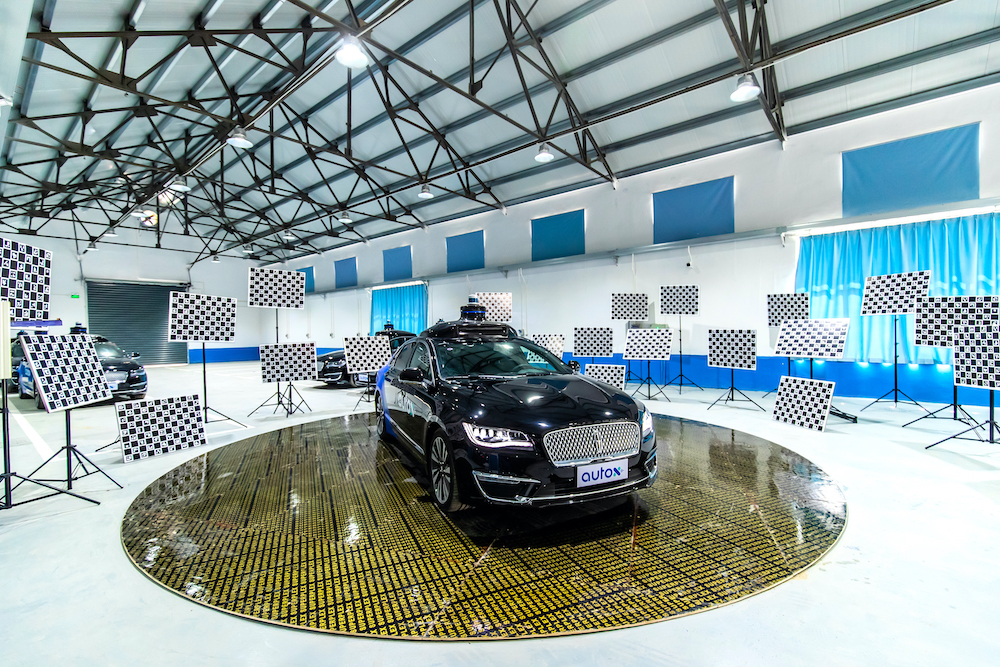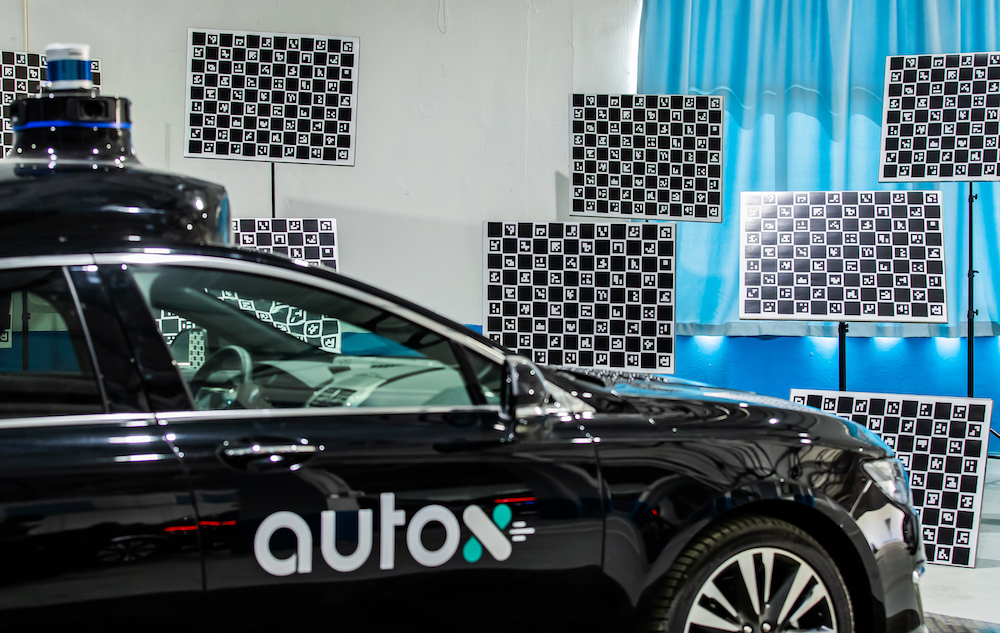 The RoboTaxi fleet was assembled at AutoX's dedicated factory, located 150 kilometres northwest of Shanghai. The assembly includes the installation of LiDAR sensors, cameras, and radar sensors, and an internal central high-performance computer which is securely embedded between the trunk and the back seat. This hardware also goes through extensive testing including from high-pressure water, humidity testing and de-fogging, and high-temperature endurance.