AutoX Launched the First Autonomous Delivery Services in California
The AutoX Team @ Aug 27, 2018
August 27th 2018 will always be a special day in AutoX's history. Two years of dreaming, hard work and innovation have come to fruition as we launch the first Autonomous Delivery Pilot program in California.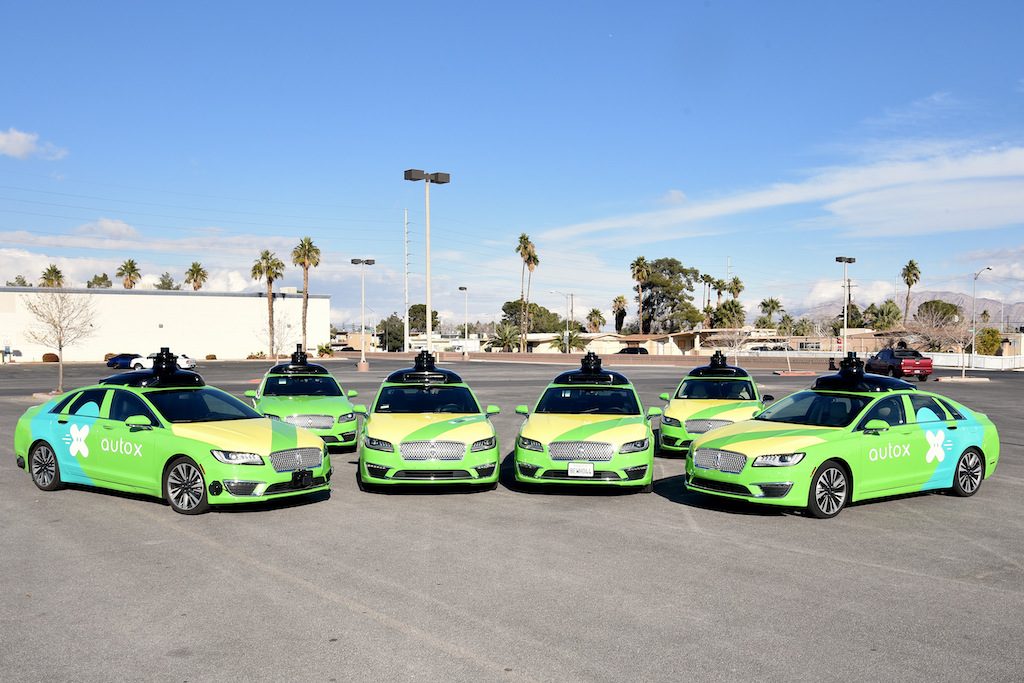 We are launching a grocery delivery and mobile store pilot in San Jose, CA, allowing users to order and receive fresh produce and other goods, which will be delivered by AutoX's self-driving cars. Arriving in time for the autumn harvest season, this new amenity will be available to customers in geo-fenced areas near our home in San Jose, with regular expansions every few weeks.
After downloading the AutoX app, users can browse and order items including fresh perishables, vegetables, fruits, etc. The groceries will be well-preserved in a temperature-controlled environment throughout their driverless ride over.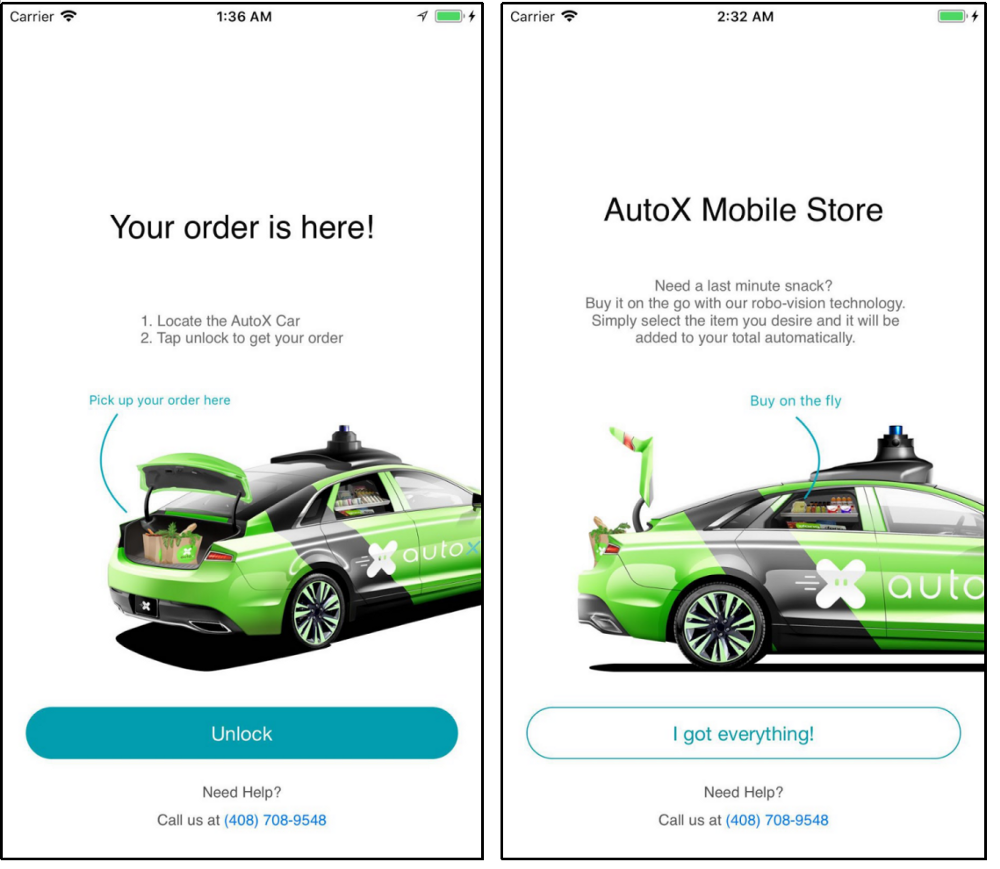 In addition to their delivery capabilities, the AutoX self-driving vehicles are also equipped with mobile shop shelves in their backseat right windows. We are enabling two shopping experiences with self-driving cars. As our COO Jewel puts it, "You can order goods from an app and get them delivered by a self-driving vehicle; or, our self-driving car brings a shelf of goods to you, and you can select and purchase onsite in front of your house."
When Dr. Xiao (Professor X) founded AutoX, he had a mission for the company to democratize autonomy. His vision was to have self-driving car technology service people's daily lives. At AutoX, we believe last mile delivery is likely going to be one of the first large-scale self-driving car applications. Specifically, last mile delivery for groceries and food will be more convenient and affordable when enabled by autonomous driving technology. The traditional way of grocery shopping is tedious. We are bringing a new way of grocery shopping to free people to enjoy the best part — receiving the goods, and enjoying our purchases.
Our launch partners in this exciting new chapter are GrubMarket and DeMartini. GrubMarket is based in San Francisco and connects larger brick and mortar stores like Whole Foods directly to farms. A fellow startup, GrubMarket's philosophies and ambitions mirror our own, and the potential for synergy was apparent from our earliest contact. DeMartini is a locally-owned store in Los Altos, CA, specializing in farm-fresh produce. AutoX met DeMartini and The Kozy's (the family owning DeMartini) by chance, and both of them immediately recognized the value of working together to create something truly special. The warm and charming local store is beloved by the neighborhood, and is open to using cutting-edge technology to ensure a great customer experience.
GrubMarket CEO Mike Xu says, "We are thrilled to combine the fresh and affordable grocery experience of GrubMarket, with the ingenuity and delivery capabilities of AutoX. We look forward to providing our customers with even more convenient delivery options."
AutoX is actively looking for collaborations with retail, e-commerce, last-mile delivery, and logistics partners to join this journey. A smart scheduling and fleet management system is also being tested in this pilot. Furthermore, the pilot program will give us the opportunity to test our autonomous driving service in the market, and understand areas for improvement and refinement. It also allows us to introduce AutoX to the world — we have a vision for future, and we can't wait to bring it to you.
Stay tuned — we're coming to your neighborhood soon!