AutoX Opens Its Fully Driverless RoboTaxi Service to the Public
The pioneer company is the first in Asia to provide a completely autonomous RoboTaxi service for the public without safety drivers.
The AutoX Team @ Jan 28, 2021
AutoX has opened its fully driverless RoboTaxi pilot program to the public in Shenzhen, after its taxis hit the road last month for final testing. This marks the first time that the general public will be able to book a completely autonomous RoboTaxi without accompanying safety drivers in Asia.
The following video shows how the fully driverless RoboTaxi operates from a passenger's perspective. The vehicle runs on regular public roads in the city, takes unprotected left turns at busy intersections, makes side passes on streets, deals with a scooter running traffic lights, and more.
Members of the public can sign up for the pilot program through AutoX's RoboTaxi registration page. Selected pilot users can use AutoX membership credits for the RoboTaxi rides.
During the trip, passengers can speak to a customer support agent if they have any questions. The support agents are also able to check the status of the vehicle in real time to provide assistance if necessary.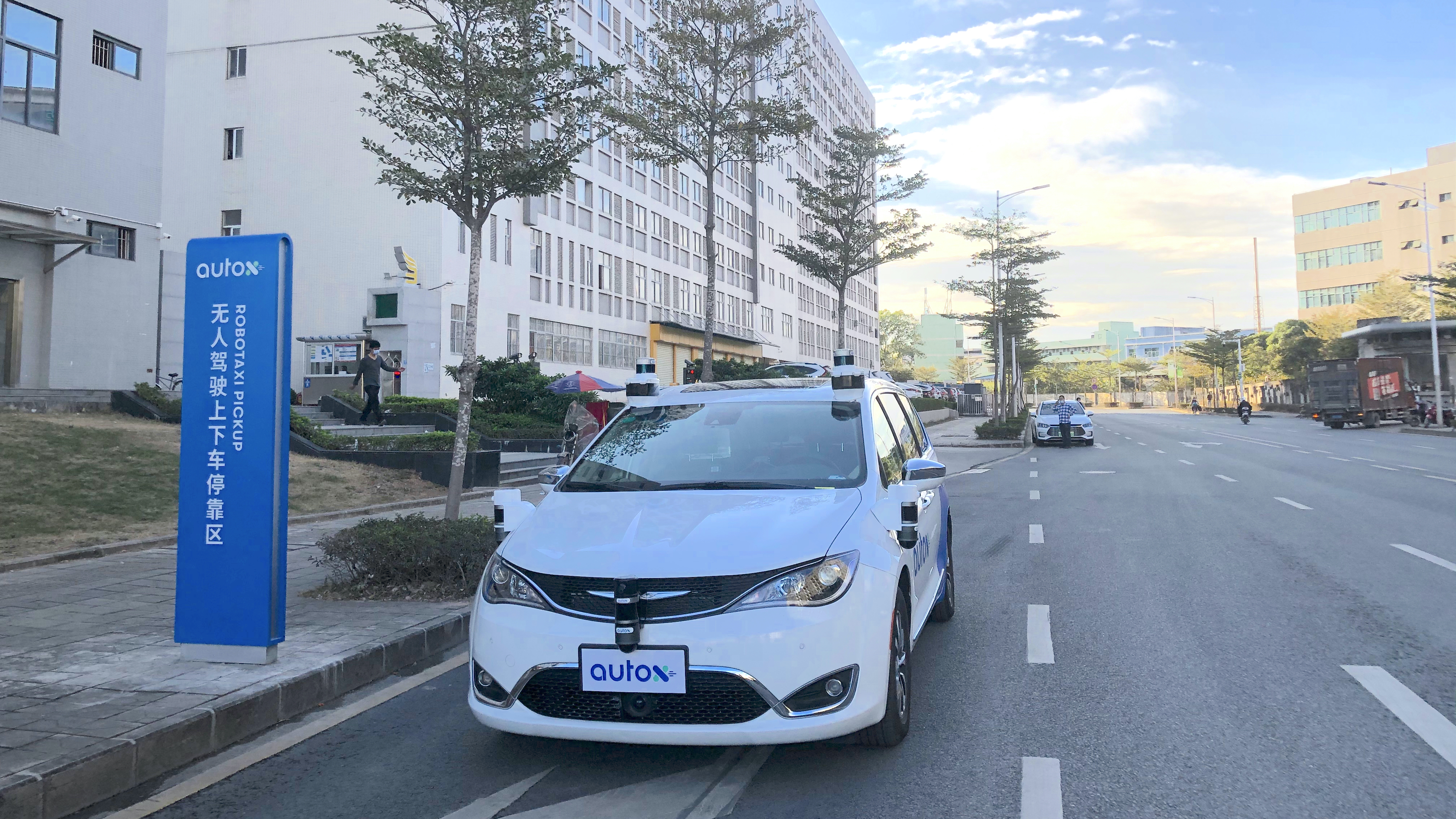 AutoX has set up the first fully driverless RoboTaxi operations center in Shenzhen to support this program. More advanced than the previous operations centers built by the company in Shanghai and other cities, the new driverless-capable operations center is equipped with ultra reliable Internet connectivity from multiple suppliers, fortified with fiber-optics, and supported by a back-up power system. The reliable network connectivity guarantees seamless passenger support and communication with well-trained roadside assistance teams at all times.
Since mid-2020, AutoX has been conducting fully driverless stress tests in Shenzhen, a Tier 1 city with the highest level of population density. AutoX received the approval from the Shenzhen Pingshan government to deploy these driverless vehicles on the road for the general public. Before deployment, all the service vehicles go through government-designated autonomous vehicle testing at the Shenzhen Pingshan Self-driving Car Test Center.
AutoX is a leading RoboCar company in the world and has been running its RoboTaxi pilot program with human safety drivers in Shanghai since last year. Shanghai passengers use Alibaba's AutoNavi ride-hailing app (a.k.a. Amap, Gaode, or 高德) to hail an AutoX RoboTaxi ride. Last July, AutoX also obtained a fully driverless permit from the California Department of Motor Vehicles. This permit was only the second in California to allow autonomous passenger vehicles to drive up to 45 miles per hour on the state's public roads.
AutoX operates more than 100 RoboTaxis in the cities of Shanghai, Shenzhen, and Wuhan. The company has been accumulating significant miles of road data from its RoboTaxi testing in Asian cities with high population density and in extremely challenging urban traffic conditions. The accumulated experience of interacting with dense and dynamic road conditions helps the AutoX system to rapidly improve its driving capability.